Brian Conley
Senior Economist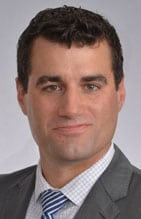 Contact: bconley@cfes.com
Brian Conley is a Senior Economist at the Center for Forensic Economic Studies. Since 2003, he has analyzed economic damages in personal injury, wrongful death, employment discrimination, and commercial damages matters. He works with Center clients on issues related to damages analysis, discovery, deposition strategy, and cross examination strategy.
Mr. Conley has served as an expert witness at mock trials at Temple University's Beasley School of Law and LLM Trial Advocacy Program, Villanova University's Widger School of Law, and various law firms in the greater Philadelphia area. He also serves as a guest lecturer on various damages topics at Temple University's Beasley School of Law and Drexel University's Kline School of Law. He frequently attends attorney education seminars on the Center's behalf.
Mr. Conley received his Bachelor's Degree in Economics from Duke University.