David R. Adams
Senior Economist & Statistician New Jersey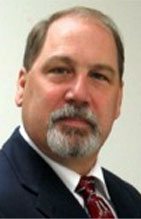 Contact: dadams@cfes.com
David R. Adams is a senior economist / statistician and the director of management information systems at the Center for Forensic Economic Studies. He analyzes damages issues in personal injury, wrongful death, employment discrimination and commercial matters. He has developed models for forecasting the extent of future loss for businesses in a variety of industries and has testified on damages issues. He has worked closely with Center clients on planning deposition strategy, cross examinations and the scope of direct testimony. He serves frequently as an expert witness at mock trials conducted at Temple University School of Law's Academy of Trial Advocacy.
As director of management information systems, he specializes in the application of computer technology to forensic economic analysis. Mr. Adams has extensive experience in the field of computer science both in hardware and software. His experience includes application programming on a variety of hardware and software platforms in both mainframe and PC environments.
A Viet Nam-era U.S. Navy veteran, Mr. Adams held an E-5 rating in electronics. He received training in the Navy's advanced electronics program for highly classified cryptographic communication systems.
Mr. Adams is a magna cum laude graduate of Ursinus College, where he concentrated his studies on economics and business administration. He has presented a number of lectures on statistical programming and applications before senior seminar classes at Ursinus.