Bernard F. Lentz, Ph.D.
Senior Economist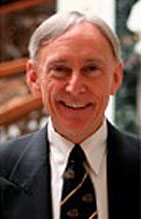 Contact: blentz@cfes.com
Bernard F. Lentz concentrates on the analysis of issues in labor and employment litigation, commercial matters and personal-injury and wrongful-death claims.
He is the author of numerous articles, book reviews, translations and books, including Sex Discrimination in the Legal Profession (with David N. Laband; Quorum Books, 1995), The Roots of Success: Why Children Follow in Their Parents' Career Footsteps (Praeger Publishers, 1985) and State Government Productivity: The Environment for Improvement (Pergamon Press, 1976).
He was most recently a professor of higher education in the School of Education at Drexel University and emeritus vice provost for institutional research. Dr. Lentz previously served as Drexel's executive director of institutional research. He served for ten years as director of institutional research and analysis at the University of Pennsylvania, where he conducted a full analysis of the university's employment and salary data in response to an Office of Federal Contract Compliance Programs (OFCCP) desk audit, and acted as the key researcher for the analysis of gender and minority equity.
He served on the faculties of Ursinus College, Virginia Polytechnic Institute and State University (Virginia Tech) and the State University of New York at Albany.
He acted as forensic economic consultant to the Technical Advisory Services for Attorneys from 1985 to 1997.
After completing undergraduate studies in economics at Oberlin College, he attended Yale University, where he earned two master's degrees and a doctorate in economics.