Stephen M. Dripps
Senior Economist / Statistician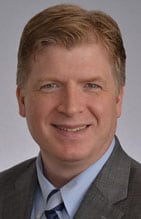 Contact: sdripps@cfes.com
Stephen M. Dripps, a senior economist / statistician at the Center for Forensic Economic Studies, analyzes economic damages in personal injury, wrongful death, employment discrimination and commercial matters. Since 1997, he has worked closely with Center clients on discovery, damages analysis, deposition strategy, cross examination strategy and the scope of direct testimony.
Mr. Dripps also manages the analyst staff at the Center. He serves as an expert witness at mock trials conducted at Temple University School of Law's Academy of Trial Advocacy.
Mr. Dripps received his Bachelor's Degree in Statistics and his Master's Degree in Finance from Pennsylvania State University.